OMG your fudge was amazing and super smooth. The flavors were spot on and melted in our mouth. I brought this fudge pack for my husband for Father's day and this did not disappoint at all. Other than a hickup with the transport company what I really want to thank you was for your amazing customer service. You were professional and put me first. I can't wait to purchase more from you. Thank you.
Huge shout out to MorArt - my Dad loved his sweet fudge treat for Fathers Day ! Thank you for the personal (contact free) delivery when we couldn't do this in person this year.
I recently won, one of Debbie's art auctions. It was purchased as a 60th Wedding Anniversary gift for my in-laws. Debbie REALLY went the extra mile for us by gift wrapping the picture and writing a lovely card from my husband and I. We are living in Perth Western Australia and this meant so much to us, as we couldn't be in Pukekohe to celebrate this milestone with them. Thanks Debbie!
FUDGE FAQ
Is your fudge Gluten Free?
Most of our fudge is Gluten Free yes! Although all of the flavours are produced in the same facility so there is always a risk of cross contamination. The flavours that do contain gluten are Chocolate Cookie, Ginger Kiss and Chocolate Mint as these flavours all have a biscuit crumb topping.
Should I store in the Fridge?
It is suggested that you DON'T store in the fridge, rather just in a sealed container in the pantry away from direct sunlight. Storing in the fridge will dry it out quicker.
How long does it last?
Your fudge will be amazing for at least 6 weeks....if you can keep it that long!
How is it packaged when I purchase online?
Each 100gram piece is individually wrapped and then popped in a box. Either a gift box if that is the option you choose, or if you mix and match your flavours you will receive your fudge in a plain white Coast Fudge box.
For your home
Browse here to see what our clever NZ Artists have been designing for your home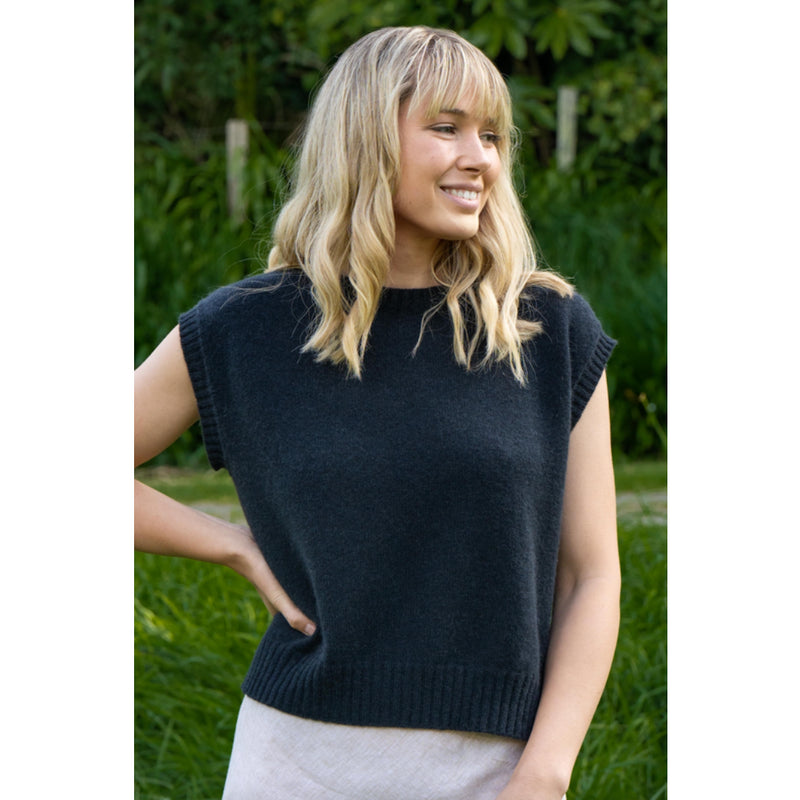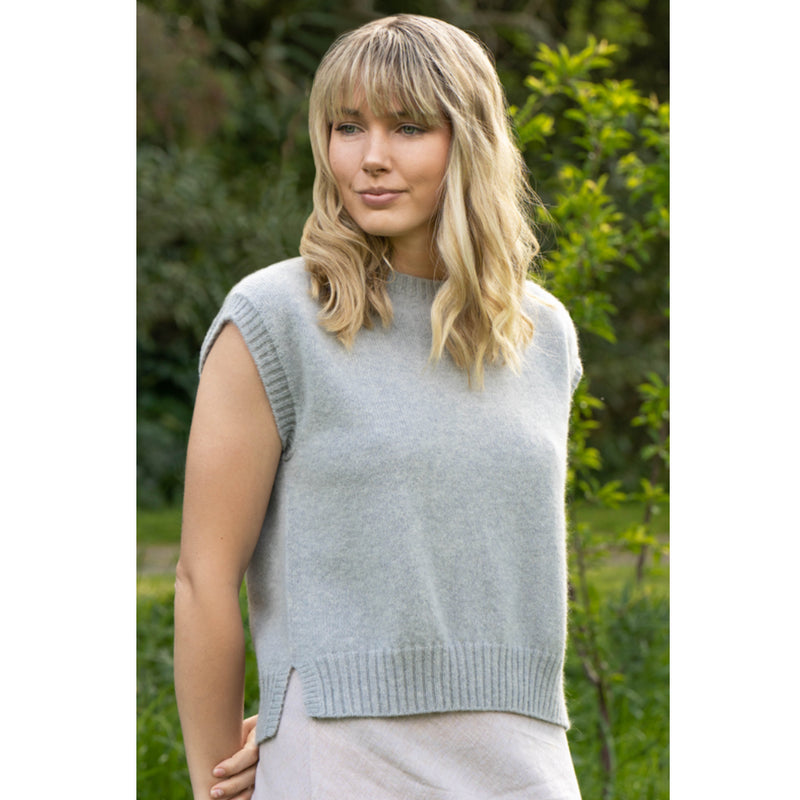 Description
The Lothlorian Alpaca Plain Crew Neck Vest is manufactured in New Zealand from 100% fine micron baby alpaca fibre. Alpaca fibre is renown for its silky soft lustre, softness, warmth and non allergenic properties. This simple alpaca vest is knitted in a classic stocking stitch has an extended shoulder line with a 7cm ribbed hem with side slits.  It is a light weight vest that can be worn by itself as a casual top on warmer days and layered with a shirt which is a must have look this season! It should be hand washed and rinsed in cool water and dried flat. It may also be dry cleaned. Available in 4 great colours!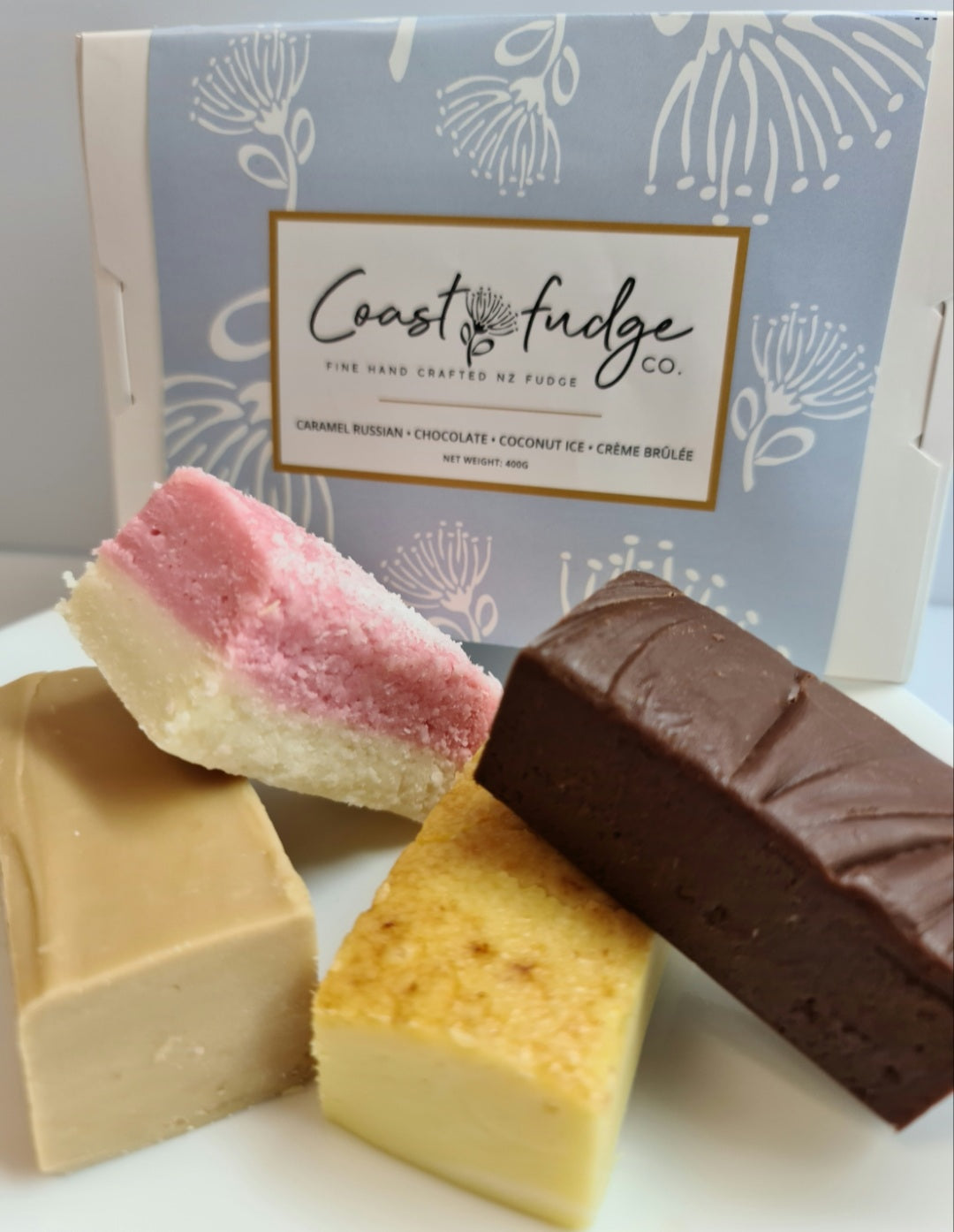 Description
The best fudge you have ever tasted! And even better still it's handmade by us right here on the Coast.
We have selected some of our top selling flavours and put them together in a lovely gift box. The individually wrapped flavours inside are:
🤎 Russian
🤎 Chocolate
🤎 Creme Brûlée 
🤎 Coconut Ice
Your fudge has a 6 week shelf life - but we doubt you'll have it that long!
MorArt was founded in 2006
Our story
As an artist herself, Debbie Morgan knows how important it is to support Kiwi businesses and makers. The Whangaparāoa local owns Morart famous for its collection of unique New Zealand artwork and gifts. Everything MorArt stocks is New Zealand-designed or made.
"I'm passionate about New Zealand-made and helping local small businesses," Debbie says. Morart opened in Whangaparāoa eight years ago, and in Milford six years ago, initially selling the art Debbie produced. She began painting when her now-16-year-old son was a baby.
Learn more about us